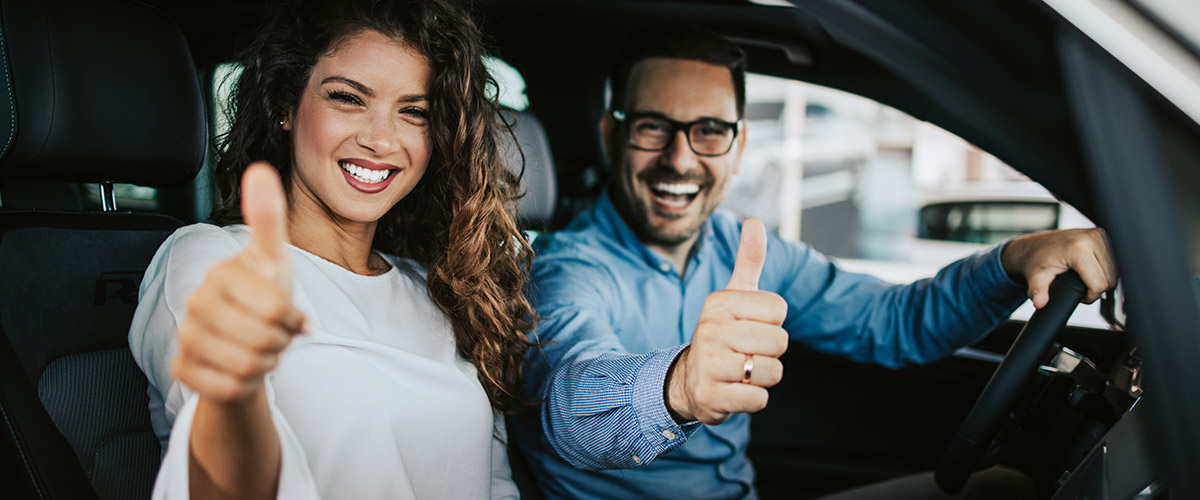 First-Time Car Buyer Advice
If you're buying a car for the first time in Iowa, we're here to help at Dave Wright Honda. At our Honda dealership in Marshalltown, IA, we're happy to offer a first-time car buyer program to local drivers. This program helps first-time car buyers find the best first car for their lifestyle and budgetary requirements, no matter their preferences. Plus, we're ready to answer any pertinent first-time car buyer questions you may have, such as 'What are the safest used cars for teenage drivers?' and 'What should my first car be?' We're ready to teach you how to buy a car for the first time at our Iowa Honda dealer, so visit us today and learn all the options available to you!
Best Used Cars for First-Time Drivers in Marshalltown, IA
Here at Dave Wright Honda, we know there are a lot of factors to consider when buying a car for the first time. Budget is probably the most important factor in finding the right first car, alongside personal tastes and your lifestyle. When you want to apply for a first-time car buyer loan, then, it's important to find a vehicle that you can feel comfortable paying for. Consider exploring our used cars for sale in Marshalltown, IA, as our Iowa Honda dealer is the best place for first-time car buyers in the area. We have an array of affordable, reliable used vehicles to check out, from pre-owned Honda CR-V and Accord models to used cars from other makes.


First-Time Car Buyer Frequently Asked Questions
You need to consider all your options when thinking about buying a first car. The first things you should think about are which make, model, body style, colors and features you're looking for in a vehicle, plus your budget. Buying a car for the first time should be an enjoyable and rewarding experience, and we have some tips for you to read through to make the process as stress-free as possible.
Should I Buy a New Car as My First Car?

Yes, because there are a lot of new car financing incentives and new Honda specials for you to claim at Dave Wright Honda. Buying a new car for the first time is simple and hassle-free at our Marshalltown car dealer, as we have a variety of Honda incentives for you to browse. Whether you're looking at a new Honda Civic, Pilot or any other new Honda for sale, we'll lay out all the steps to buying your first car and ensure you're fully informed every step of the way. 
Are Certified Pre-Owned Cars Worth It?

Certified Pre-Owned cars are worth it because they come with several exclusive perks, including extended warranties. If you're a first-time used car buyer, be sure to visit Dave Wright Honda and ask us to help you find the best first car for your specific situation and needs.
How Much Should I Spend on My First Car?

It's essential to choose a monthly car payment amount that you can keep up with. Because the car loan for a first-time buyer will vary by vehicle, you should input the Honda model you're looking at in our free, online car payment calculator. This way, you can estimate your potential monthly Honda payments based on the duration of the loan period, how much the car costs and your plan's annual percentage rate (APR).
How to Choose a First Car in Marshalltown, IA

Trying to determine what would make a good first car? Any vehicle can be! The most important thing in considering what will be a good first car is your budget. Once you have that figured out, meet with an expert at our Honda financing department to secure a first-time auto loan in Iowa. Our team will then answer all your first-time car buyer questions to make buying your first car a joyful and memorable event.
More First-Time Car Buyer Tips

Don't be afraid of asking questions when buying your first car! We're here to assist you in finding the best first car for you, and we have plenty of ways for you to claim a great price on the new or used Honda you want most. Ask about our new Honda specials today, or claim a Honda college grad special in Marshalltown, IA, to drive home in a new vehicle you love. Make sure you know your credit score when you visit us, too, as car loans for first-time buyers can vary based on your credit score and history.